AEquacy is based on a framework of operating principles that determines the main elements in four areas that need to be in place for a successful implementation of (or transition to) this new system.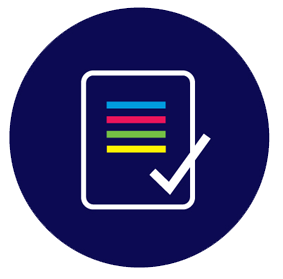 Framework of Operating Principles

Enabling context
provides the conditions for the new organization to develop.
Self-organizing teams work in full autonomy, advancing the purpose of the company;
Peer-based coordination maintains alignment between teams;
Distributed authority makes sure that decision-making happens wherever an issue emerges;
Extended financial responsibility assigns each team Profit & Loss accountabilities.
Supporting
values
are fundamental values whose presence is necessary for Aequacy to run successfully.
Trust

 empowers people to work at their best;
Accountability

: in the absence of bosses, people are mutually accountable for the results of their actions;
Partnership

 is the quality of equal relationships, when we move out of the superior-subordinate paradigm;
Continuous Learning

 becomes a state of mind in aequal organizations.
Smart Systems
reinforce the expected working practices of the organization, and keep bureaucracy out of sight.
Radical simplicity makes sure that the company doesn't fall into the trap of bureaucracy;
Consent decision-making enables fast decisions and provides better alignment in teams;
Peer feedback loops replace the outdated Performance Management System and give people continuous input on how they are doing and if/what they can improve.
Information free-flow empowers people and gives them the opportunity to foster innovation.
Individual and Team Mastery
are the essential competences to be successful and enjoy working in an aequal organization.
Personal Mastery

 is the key to finding one's own personal compass in a complex and ambiguous environment;
System Awareness allows a better understanding of 

the team and organizational dynamics in order to navigate and influence the system;
Collaboration

 allows people to engage in productive dialogue and address conflict effectively;
Team management allows every person to be co-accountable for the governance of the team.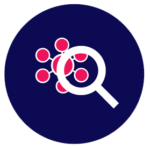 Implementation Model
Our implementation model is based on our +15 year experience in designing and delivering change programs for large organizations and on the peculiar elements that are required for a successful participative process according to the AEquacy values and operating principles.

Do you want to deepen your knowledge of AEquacy?